I've got an early gift for you....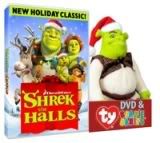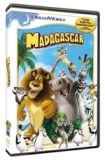 I've got a great prize package from Paramount Home Entertainment that includes
Madagascar, Kung Fu Panda, The Furious Five
and
Shrek the Halls
(with a Shrek plush doll). Simply
email me
your interest and if I draw your name from the Santa hat, it's all yours. Send by Monday, 12/8/08 to be eligible.
Oh yes, and even if you don't win this week (more giveaways through the holidays, I promise) you can pick up a holiday classic,
Suburban Diva: From the Real Side of the Picket Fence,
by yours truly for the bargain price of $15 which includes a personalized copy, gift-wrapping by a diva elf, and shipping anywhere you'd like.
Divamail me
the particulars and I'll get you laughing over Sean's Christmas light stories in no time...