I interrupt my excrutiating mouth pain in attempt to rot your teeth out. In a good way. :)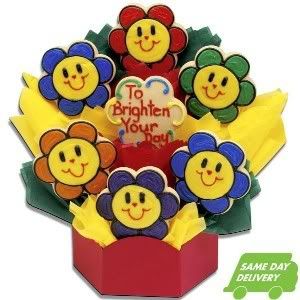 Who couldn't use this sweet treat to brighten their day just because? Well, our friends at
Cookies By Design
are going to send one lucky winner a delicious treat just because you rock. So, the only thing you need to be eligible for this yummy treat is to email me something like, "Hey, SubDiva! I could really use a big bunch of cookies delivered to my door." And you will be entered to win. All entries must be received by July 18, 2008, and I will draw 1 winner at random.
Because I'm a giver...with a sweet tooth.
Divamail me!
(Oh yeah, and you have to be a Suburban Diva subscriber, so get over there for free newsletters, tasty treats like this and no spam.
SuburbanDiva.com